The trend of hybrid and online music showcase and conference festivals is set to continue next year with the debut edition of Music Lane Festival Okinawa in Japan on February 20 and 21, 2021 at select venues in the cities of Okinawa and Naha (originally set on January 16 and 17 and was rescheduled following the announcement of State of Emergency in Tokyo). The foreign lineup will stream online for free. In lieu of its international conference program—the annual Trans Asia Music Meeting (TAMM)—which is traditionally held with Japanese and foreign delegates meeting in Okinawa, the organizers "intend to work on connecting international artists and people in the music industry and audiences in Japan in the long term."
More than 33 Asian music acts will showcase at the festival weekend, with local artists performing in front of live audiences at Sakurazaka Theater, Sakurazaka Central, and other venues in Naha; and Music Town Oto-Ichiba, 7th Heaven Koza, Remy's, and more venues to be announced in Okinawa City—all of which will implement strict prevention measures against COVID-19. The festival will stream pre-recorded live sets from international artists curated by its partner music organizations from seven countries.
Marking their Japanese debut, She's Only Sixteen, alternative-folk singer-songwriter syd hartha, and Cagayan De Oro dream pop outfit KRNA will represent the Philippines in the Trans Asia Music Meeting "TAMM" Selection Artists showcase. Just before Japan shut its borders down by the end of February this year, we attended the TAMM showcase and conference in Naha and shared our work at The Rest Is Noise with our colleagues in Japan and the rest of Asia. We are honored to be named the festival's partner in the Philippines.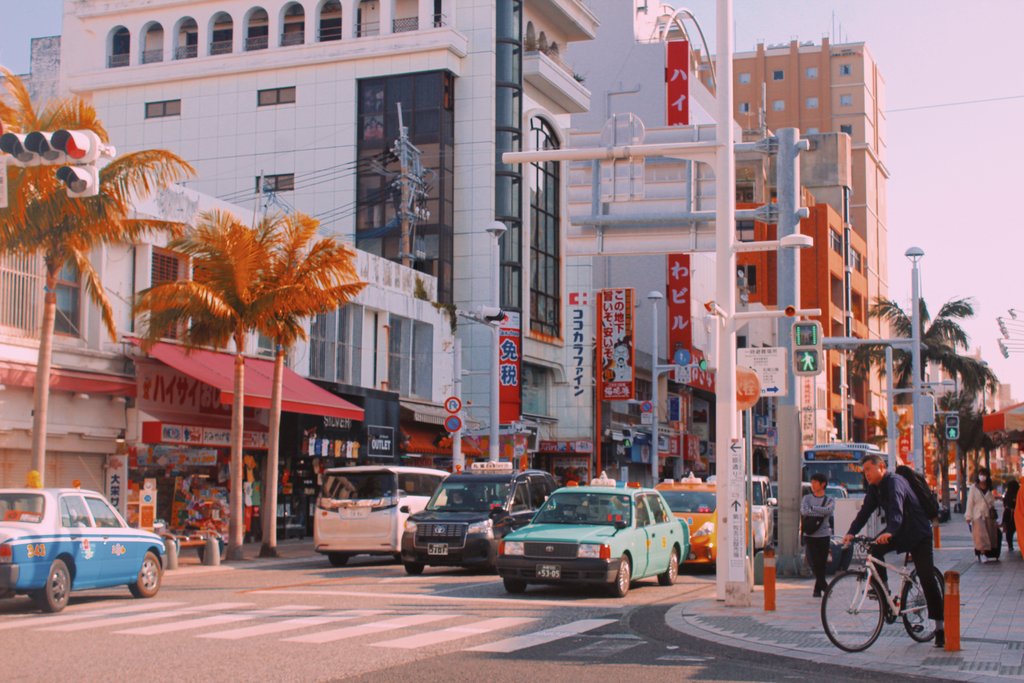 They will be joining a stellar Japanese lineup, headlined by no less than alternative rock legends Shonen Knife, other veteran acts such as rock trio Sunny Day Service, jazz band element of the moment, punk rock act eastern youth, Miyuki Hatakeyama of Double Famous, male-and-female duo Port of Notes, funk and D&B trio THE BASSONS, and fast-rising shoegaze-dream pop act Seventeen Years Old and Berlin Wall, along with selected acts from the open call abukutatta, SOLVALS, Naomitsu Shinohara, ecole, and viridian. Okinawan music acts Keizou Mikata, caino, Home Party People, TOSH, Funnynoise, AKKANBABYS, Hanako Kimura, Takako Tate, THE SAKASHIMA meeting, KACHIMBA 4, HARAHELLS, and ALKDO-Turtle Island Acoustic will be representing the tropical, jazz-oriented city. New additions to the lineup as of January 8, 2021, include more Japanese acts, Hashiken, Tonchi Pickles, Chiemi Jones, Saki Kowan (Shocking Momoiro), 8bit, Milk&Cookie, onoway, Ruki Sato, THE QUESTIONS, VERONICA VERONICO,  Kokoro to Kotoba, Hitomi Shimabukuro, the you, and omni sight, completing the 75-act music showcase, comprised by 40 domestic music acts and 35 more from other parts of Asia.
Through the newly formed Music Lane Festival Okinawa, the organizers of Trans Asia Music Meeting are steadfastly committed to bridging Okinawa and other Asian cities and creating a sustainable music network. The 2021 edition will feature an musically and culturally diverse lineup comprised mostly of indie up-and-comers, such as YONLAPA, H3F, and My Life As Ali Thomas from Thailand (curated by Bangkok Music City showcase festival and Warner Music Thailand); Skits, The Golden Mammoth, Jemson, Court 10, FAZZ, Capt Trips n The Kid, and The Filters from Malaysia (curated by CITY ROARS music festival); Tanayu, Prince Hussein, Pretty Rico, Bedchamber, Jeslla, and Iris Bev from Indonesia (curated by Fungjai Indonesia in partnership with featured artist lightcraft); Shye, Woes, YAØ, HubbaBubbas, Shak'thiya, and Shirly Temple from Singapore (curated by music website Bandwagon Asia); Cotoba, No.1 Korean, and The Sound from South Korea (curated by music showcase and conference festival, Zandari Festa); and Mohanik, The Colors, Nisvanis, and Magnolian from Mongolia (curated by Playtime Festival).
Music Lane from Okinawa and Trans Asia Music Meeting are organized and produced by Music from Okinawa, Music Town Oto-Ichiba, and Sakurazaka Theater. For Japan-based music fans who wish to attend the live shows, you can purchase tickets from their website. 
EDIT: This article has been updated with the new scheduled dates (February 20-21, 2021) and the newly announced additions to the final lineup, following the festival producers' announcement on January 8, 2021 in Japan.
HEADER IMAGE: SHE'S ONLY SIXTEEN BY RENZO NAVARRO, SYD HARTHA COURTESY OF RAYMUND FABUL, AND KRNA COURTESY OF MELT RECORDS