The independent music label on building a boundless, more inclusive music community for indie artists 
Interview and Illustration by MC Galang
Back in July, a panel at the Music Industry Meetup Conference 2020 (MIMCON 2020) discussed hyperlocalism—not to be conflated with "support local" and similar slogans—which motivations are "not limited to nationalistic or regionalistic idealism," according to educator and panel moderator Marlon Barnuevo. This concept, often eclipsed by scaled dynamics of, for all intents and purposes, OPM and local music (which is often understood or interchangeably used as Filipino music) discussions arguably extends to a level of imbalance that affects regional music scenes and communities.
Zip codes, unfortunately, play a strategic role in the music business, not just with exposure and coverage, but also when it comes to infrastructure, development, and support. Cebu-based independent music label Melt Records have learned (and continue to learn on) how to work better and smarter since its modest beginnings as Bomba Press around 2010, working with bands from various backgrounds, stylistically and otherwise, not just in Cebu and nearby cities, but also across the country and neighboring countries. Most recently, they have secured a co-distribution deal with Malaysian psych-rock band Golden Mammoth, whom co-founder Dexter Sy connected with at ASEAN Music Showcase Festival's first edition last month. 
We had an in-depth discussion with Melt Records about the label, the music scene in the south, their thoughts on regionalism, and much more.
This interview has been lightly edited for clarity.
Introduce yourself and tell us about your role on Melt Records.
Dexter Sy: I'm Dexter and I'm a co-founder of Melt Records. I used to do a large part of the recording and production work in my home studio, but I mainly take care of the finances these days. On the other hand, I'm also actively looking out for new partnerships and collaborators that can help us become better at what we do. I also occasionally write for IDCB (technically a subsidiary of Melt Records but operating independently), an online publication originally covering the Cebu indie music scene (used to be known as Indie Cebu), but now covering more across Visayas and Mindanao as well as the rest of the country.
PJ Ong: I'm PJ Ong, co-founder and creative director of Melt Records. I also go by the moniker Inodoro™, an art & design company. Over the years, I've done a lot of collaborations and special projects with artists both locally and internationally. My eventual affiliation with Melt Records affirmed my strong inclination towards the industry in general, and my personal advocacy of supporting the local scene—something that I believe greatly resonated with Dexter.
How did Melt Records start out and how was the experience setting up a label back in 2010?
Dexter: Melt Records originally started as Bomba Press circa 2009-2010 and at the time was mainly a vanity label to release some of the music I wrote and recorded as Psychomonkey, as well as a few close friends in our circle. I think the moment it really started to feel real though was in 2013, a very prolific year for us, when we released Honeydrop's debut album Prelude, Tiger Pussy's second album People You Hate, and Snubear's Anecdotes EP. At that time, streaming wasn't as big as it is now (few people had Spotify accounts, if I remember right) so we focused mainly on physical CD releases as well as Bandcamp for digital downloads. The following years were just as productive, some notable artists we worked with being Loop, Hey! It's Your Birthday, Concave, The Dropouts!, Sunday Sunday, Foc Fashion, Ordinary Neighbors, Odd, and more.
Melt Records in its current form started in 2018, as I started working more with PJ Ong/Inodoro™ on our creative direction and co-founded the new brand with him. Prior to 2018, we had already worked a lot with PJ on several album packaging, some notable ones being Honeydrop's Signs and Bombo Pluto Ova's Oeuvre. We also formed a core team with Cyril Peral (managing partner), Debb Acebu (head of PR), and Micmic Pacalioga (head of A&R). The new brand would continue the tradition of releasing indie music but would also gear towards more experimental sounds as we worked more with Manila-based WSK: Festival of the Recently Possible and Noisebath to produce a noise and improv series in Cebu called "Meltdown."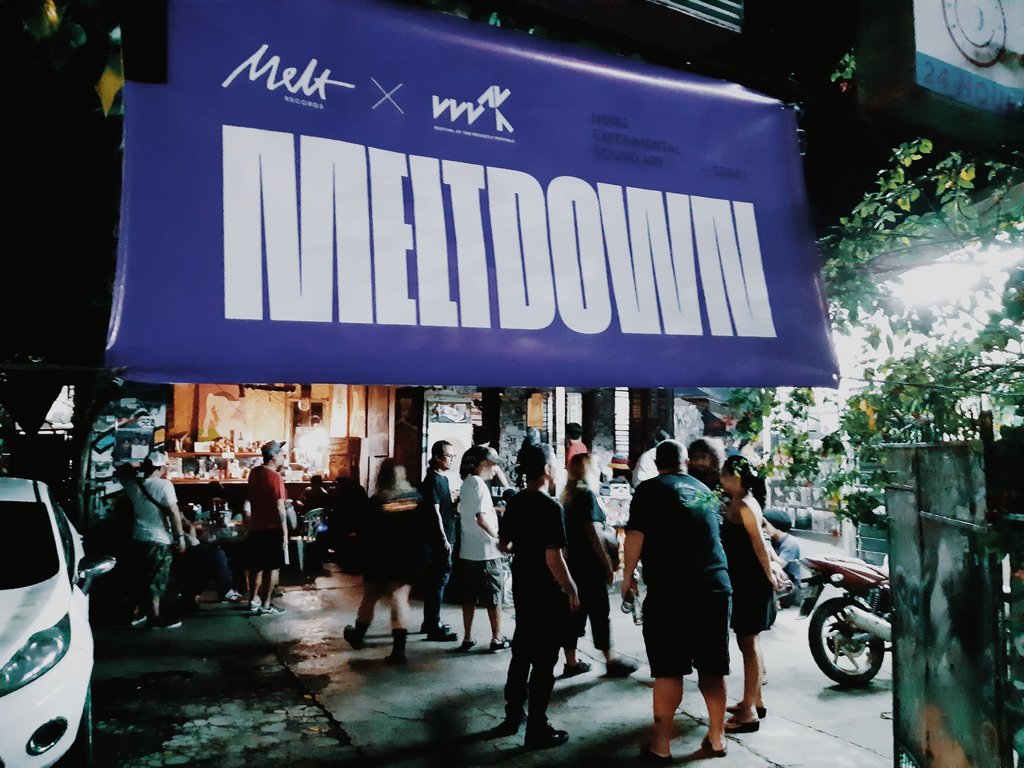 Some of the indie artists we've worked with since under Melt Records include Southern Space, Kubra Commander, KRNA, Such, Coloura (previously Dox), Stray Mullets, Annalogue, Peregrine, Moongatta, Lynel, The Family Is Under Attack, and our second international act (after Ordinary Neighbors), Still Dreams from Japan.
We've also recently signed UJU, KaapiN, and _obsolete and are looking forward to releasing their music soon. A few more exciting developments are currently underway and we can't wait to announce them. 
Can you describe to us the music scene and community in Cebu City when Melt was first starting out, especially in terms of institutions, support system for the community, and the industry players?
Dexter: I honestly can't profess to have known the music scene very well in 2010. I used to play in bands a few years prior to that (around 2005-2007: think "emo" scene) but 2010 was a huge jump from what I had experienced before. I do know that the music scene at the time was centered around two institutions – The Outpost and Handuraw Pizza. Radio was dying around that time, with NU107's Cebu station just about to fold up (it folded a few months after the Manila station). BITE magazine, a free arts and culture publication in Cebu which I also wrote reviews and features for, was still active but was also struggling to stay afloat. Music on the internet was also in a bit of a doldrum. MySpace and Purevolume, where I used to listen to a lot of local indie music, were about dead at this time. Soundcloud, Spotify, and other streaming platforms haven't quite picked up locally.
MELT RECORDS ARTIST ROSTER
There was one particular event around that time that I thought was really good for the local music scene, and it did somehow drive me to start making and recording music again. That was the Visayan Music Festival, which had only one installment that happened in 2009. It was a two-day music festival held in open grounds with both nationally big names (Urbandub, Sheila and the Insects, UDD/Up Dharma Down) and local indie bands, my own included. It was one for the books, but unfortunately, not financially successful. I had an opportunity to come onboard for the next installment to help write promotional materials, but unfortunately, the second edition never happened. I'm keen to believe that the lone installment inspired a lot of local bands and players to create new music and I would say, in some ways, was a factor in how prolific 2013 was, not just for our label but for the local scene in general.
I believe that if you put out something good, there will be people out there who want to hear it. The question we are trying to solve is more of how to find and reach these people.
2013 was more a year I remember vividly in terms of the local music scene. I'd like to claim this was a landmark year for indie music in Cebu and we just happened to be lucky enough to have been in the middle of all of this happening. That led to us building relationships with talented acts like Honeydrop, Sunday Sunday, and Snubear (members of whom would branch out to other projects we still continue to work with today). We did a lot of our shows at this time at a really awesome venue called The Chillage, which unfortunately closed after some time.
This was also around the time we started to establish connections in Manila, including Vandals on the Wall, Radio Republic, and Jam 88.3 via [then-DJ] Russ Davis. I think that opened up the indie scene across the Philippines (musicians in Cebu, Manila, and other places in the country "exchanging" tours and building a nationwide indie community) and I'm happy we were able to be a part of it.
As the label establishes itself in Cebu, what would you say are the biggest challenges for Melt? First, ideologically: the challenges of adhering to "elevating the local music experience" via traditionally non-pop/non-commercial signees; second, what are your challenges when it comes to sustainability?
Dexter: The biggest challenge has always been building and sustaining an audience and, perhaps more difficult, generating income so we can sustain our operations. While it seems that this would all be easier due to availability of the internet, it actually makes it more challenging as you have to compete, almost impossibly, for people's attention. I think "elevating music experience" hasn't necessarily been a factor in this particular challenge: I believe that if you put out something good, there will be people out there who want to hear it. The question we are trying to solve is more of how to find and reach these people. 
Additionally, elevating music experience doesn't necessarily mean avoiding pop or commercial signees, at least not consciously. I think there's a lot of great commercial-sounding music that's still uniquely compelling and that's what we look for when signing bands. As a matter of fact, commercial viability is one of the things we always look for in potential signs. After all, you can't really "elevate" experience when there's no one listening in the first place.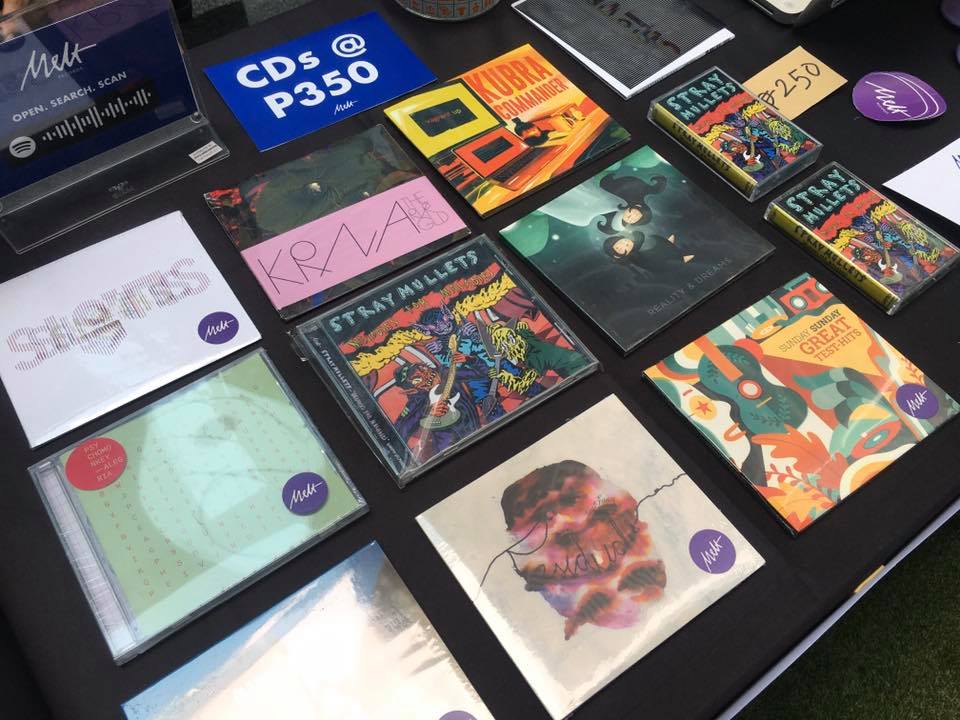 How would you characterize the disparity of local music consumption vis-a-vis Manila-based artists? Would you say this is a conversation that has a great effect on the way you operate?
Dexter: It's a matter of media mileage definitely, but I'd say the gap is narrowing in terms of how much local music people consume. I'm thankful for a lot of initiatives being done in the Cebu scene, such as Jude Gitamondoc's Kadasig, which allowed local music to be more accessible to a wider range of fans. 
What I'd like to see happen in the future is for people to listen to music simply as music, not as "Cebu music" or "Manila music" or even "Filipino music."
On the other hand, I personally never viewed music as "regional" and it doesn't affect the way we operate at all. What we are trying to build is an "indie music community," not just a Cebu or Vis-Min community. Of course, being close to home, both our audiences and collaborators tend to be concentrated around the area. What I'd like to see happen in the future is for people to listen to music simply as music, not as "Cebu music" or "Manila music" or even "Filipino music." That's going to take a huge effort to even out media influence across the regions, which is why I'm really grateful for what The Rest Is Noise is doing in putting a spotlight on music across the country without putting too much weight on where it's coming from.
Strategically, in terms of having a viable professional career, do you think it makes sense for artists outside Manila to grow their local base first or go straight to targeting the national market? 
Dexter: Just as the COVID-19 pandemic has forced many companies to rethink remote work, I think it shouldn't matter where you are physically located these days now that the internet connects us all. I would say though that reaching some of that Manila market is—and this might be a controversial opinion—still important since the national media, both online and offline, is still centered in Manila. 
To be frank, the question of how to make an honest living making music (regardless of where you're located) is a question we really haven't cracked ourselves and it's not something we are focusing any conscious effort towards at the moment. Like anything in life, talent and hard work can get you far but some amount of luck can really make the difference, so we're learning and working a step at a time.
Looking back, would you say that you were able to stick to your original cause when you first founded the label? If so, what do you think were the factors that made the longevity of those causes possible? On the other hand, if you pursued another direction, what made you do so?
Dexter: We started the label with very little cause: it was just something fun to do and it was something we immensely enjoyed. As we transitioned to Melt Records, however, it has become a more mission-driven pursuit for me. Having all these artists trust us with their music made me realize that we had to add value somehow, not only to these artists but to the community we've built around them. That's why our three-fold mission came to be: to elevate music experience, to create opportunities for musicians and artists, and to create a sense of community around both our fans and our collaborators. In hindsight, these were things that we had always aspired to since the beginning, so you might say we did stick to that cause.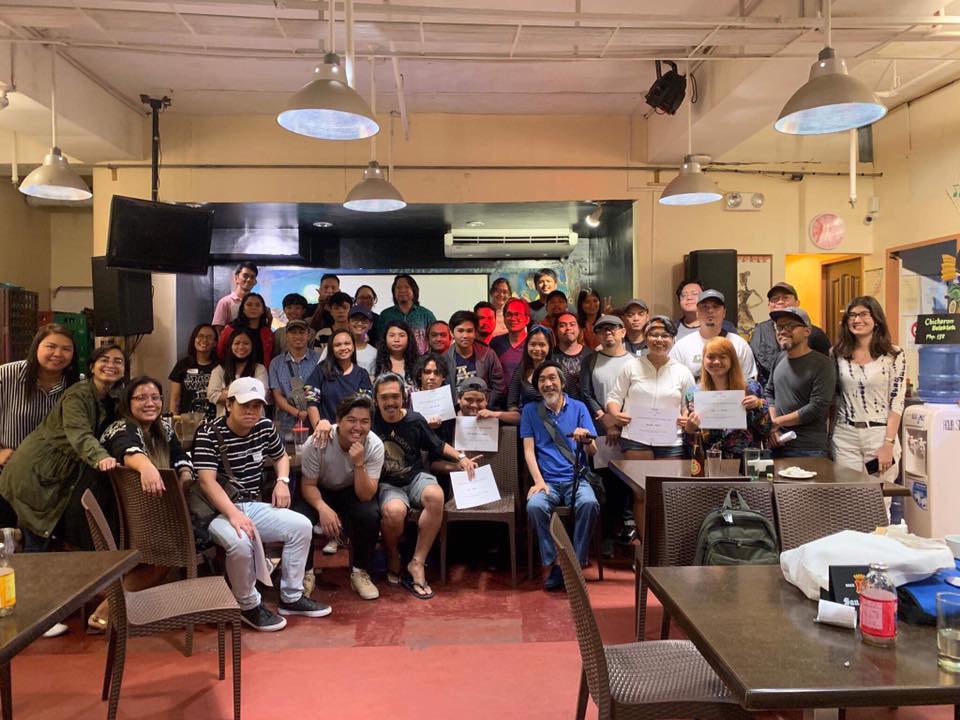 On the transition to a more complex digital music experience, how does this work for and against your label and your artists?
Dexter: It works for us since, as I've talked about above, the digital space makes it much more feasible to reach audiences regardless of where you're based. Also, the rich multimedia possibilities are always fun and interesting to acquaint with, explore, and master. We're a long way from the mastery stage, but getting there is always the best part. And with technology, there's really no end to what you can learn.
Against us, it's in the sense that you have to grapple for attention with all the different forms and flavors of content out there, and the learning curve is steep. It's a dilemma—you can't possibly become an expert at every single medium so you have to choose one or a few to focus on, but then you lose out on a lot of other forms that many audiences might prefer.
Walk us through your process of signing artists. What are the main things you consider and how would you describe your role as a label in their creative process, if that applies?
Micmic Pacalioga: Some of our artists were referred to us by fellow bands who are already with the label. Others are actual friends who we sign because the music's good. The main thing is that the music is good for us and that we genuinely like the music they put out. Also, we like bands who are easy to work with. 
Dexter: For the creative process, we generally have a "hands off, unless asked" policy. We used to offer recording in my home studio and we still do offer mixing and mastering by Micmic, if they need it. Other than that, all songwriting, arrangements, and production are up to the bands. The way I see it, if we liked their demos or live performances, we trust them to come up with a great recording as well.
On the visual side of things, PJ has worked closely with a few of the bands (Honeydrop, KRNA) on their visual identity (logos, imagery, etc.) on top of designing their album art and packaging. Overall, we give bands full creative freedom with their own sound and visual branding if they already have one established. Otherwise, or if they want to reinvent themselves in either aspect, we offer them advice and work with them to establish it.
Our three-fold mission came to be: to elevate music experience, to create opportunities for musicians and artists, and to create a sense of community around both our fans and our collaborators.
PJ: We offer a very active approach to creative consultation when the opportunity calls for it. We also want Melt to be known for and associated with strong visuals. By doing this, we are not only uplifting the musicians, but the visual artists behind every album design as well.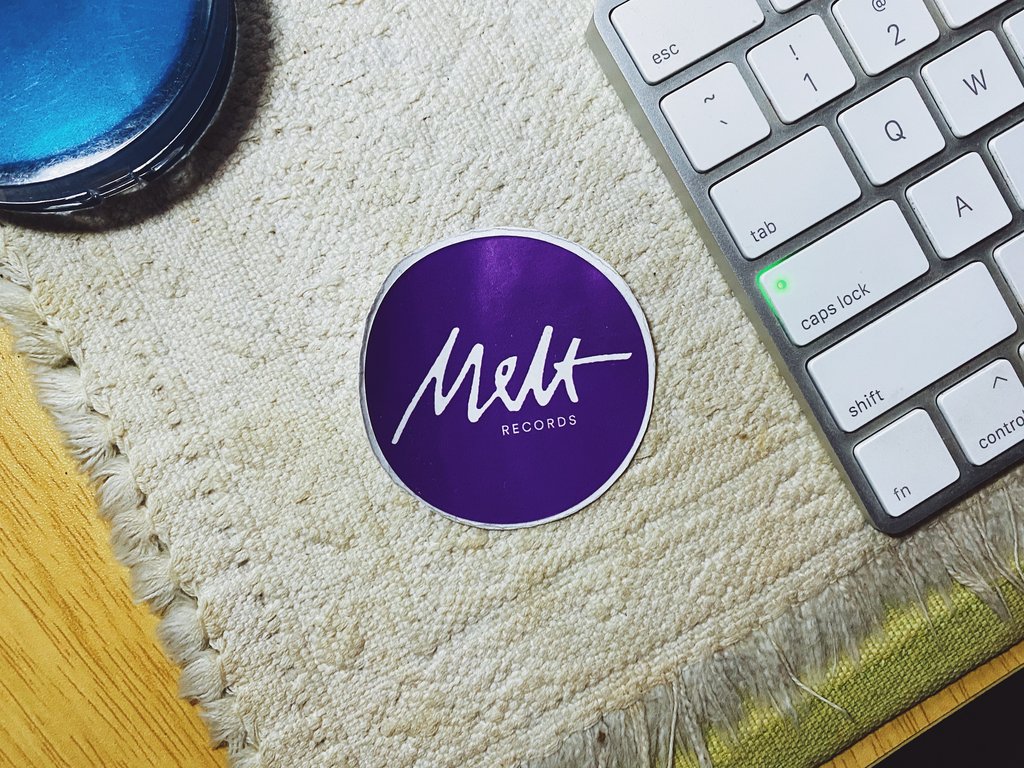 How did the health crisis affect Melt Records' operations and your artists? What are the measures you've implemented to adapt to the situation and would you consider these steps short-term or long-term? What are your long-term solutions, if you could share with us?
Dexter: For a couple of reasons, we haven't been as affected as a label and as musicians by the health crisis. We've been operating mainly on a part-time and pro bono basis as a label and we've been working with each other exclusively in the virtual space and at the moment, none of our artists are reliant on their music income as a living. On the contrary, a positive effect that's been happening is we're seeing a higher engagement with our online content with fans and we're compelled to learn new ways to do more online.
One of the most positive things to come out of the situation is that it gave us the push to finally launch our website, which allowed us to centralize as well as enhance our audience's online experience. It's personally been a good starting point for me to start merging my passion for music and for software.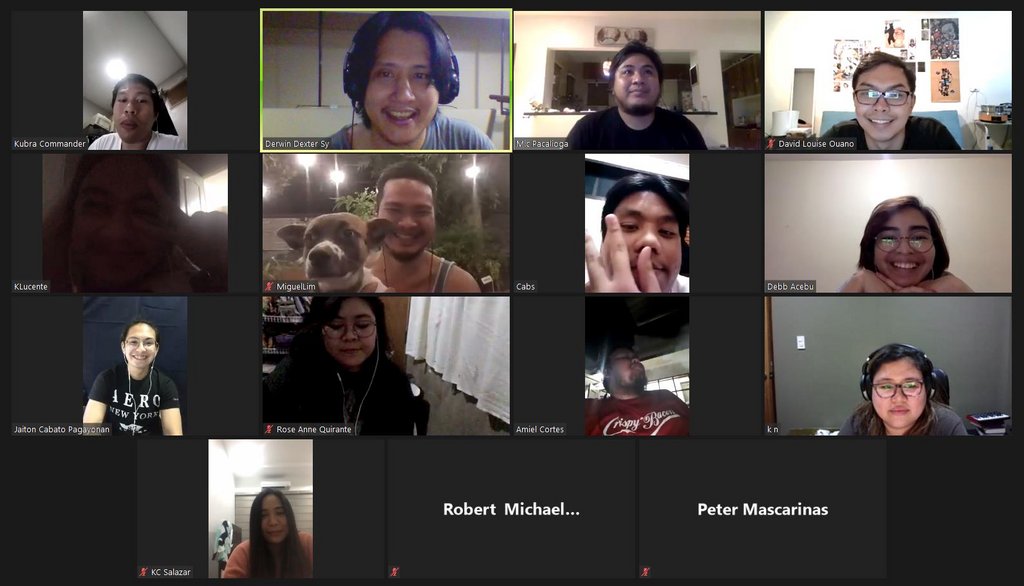 Of course, there are negative effects as well. Our artists really do miss playing live and we don't have that venue to connect in the physical world, which I believe is still important to build good relationships with and between artists as well as with fans. Our short-term solution has been to encourage and help our artists with developing "live at home" content, which we think is a great way to connect with fans. Debb also had this great idea to host an online get-together for our recent signees and our active roster so they get to know each other better, even within the limitations of the online world. Both of these efforts have turned out very well so far. We've put out more video content in the last month through our #StayHome live video series than we ever have in the same amount of time, and I can see our roster artists interacting with each other more frequently online. I'm hoping it eventually leads to incredible collaborations between them.
Long-term, we'll need to work on finding new ways to produce and promote music in digital formats and through online channels. We definitely don't want to permanently give up the physical aspects of the label—the CDs, merch, and live gigs—but at this time when we have no choice, it's been a productive opportunity to explore other means to create and share music and foster new experiences online.
Connect with Melt Records through their website and on Facebook, Twitter, and Instagram. Stream their roster's music on Spotify and YouTube and support by purchasing music on Bandcamp.