Words By Aldus Santos
Header Art by MC Galang
It doesn't sound like me, but I was going to talk about something fun. 
Instead I stumbled upon a Rolling Stone gallery depicting a Travis McCready gig—a "first" during the pandemic—and now I'm a pear-shaped heap of anxiety balled up on a couch. The images were predictable but not any less sad: masks, temp checks, crime-scene tape, a fan alone on an entire row. All the online chatter, of course, have largely been about the death of the live show. We can't quite "call" it yet (time of death and what-not) but we know the situation is dire. The gig, as we know it, is in a coma. And we are all by its cold, almost-lifeless feet. 
But the truth is everyone's probably missing it for different reasons. Maybe it's intimacy to some, to others community. To me, it's the physicality of it: the chest-thud of the kick drum, the piercing elegance of a good snare, how a round bass sound can make you feel like you're drowning in shallow waters. It's how, depending on where you are in a large room, certain elements in the live mix would be more present than others. So, short of crawling on all fours, you grapple in the dark for that sweet spot. That discovery is infinitely more satisfying in a badly laid out room: "Oh, shit, here! Here is perfect!" Then you wave to your friends at one of the venue's two hundred hotdog stands, and they proceed to circle that imagined vortex like vultures.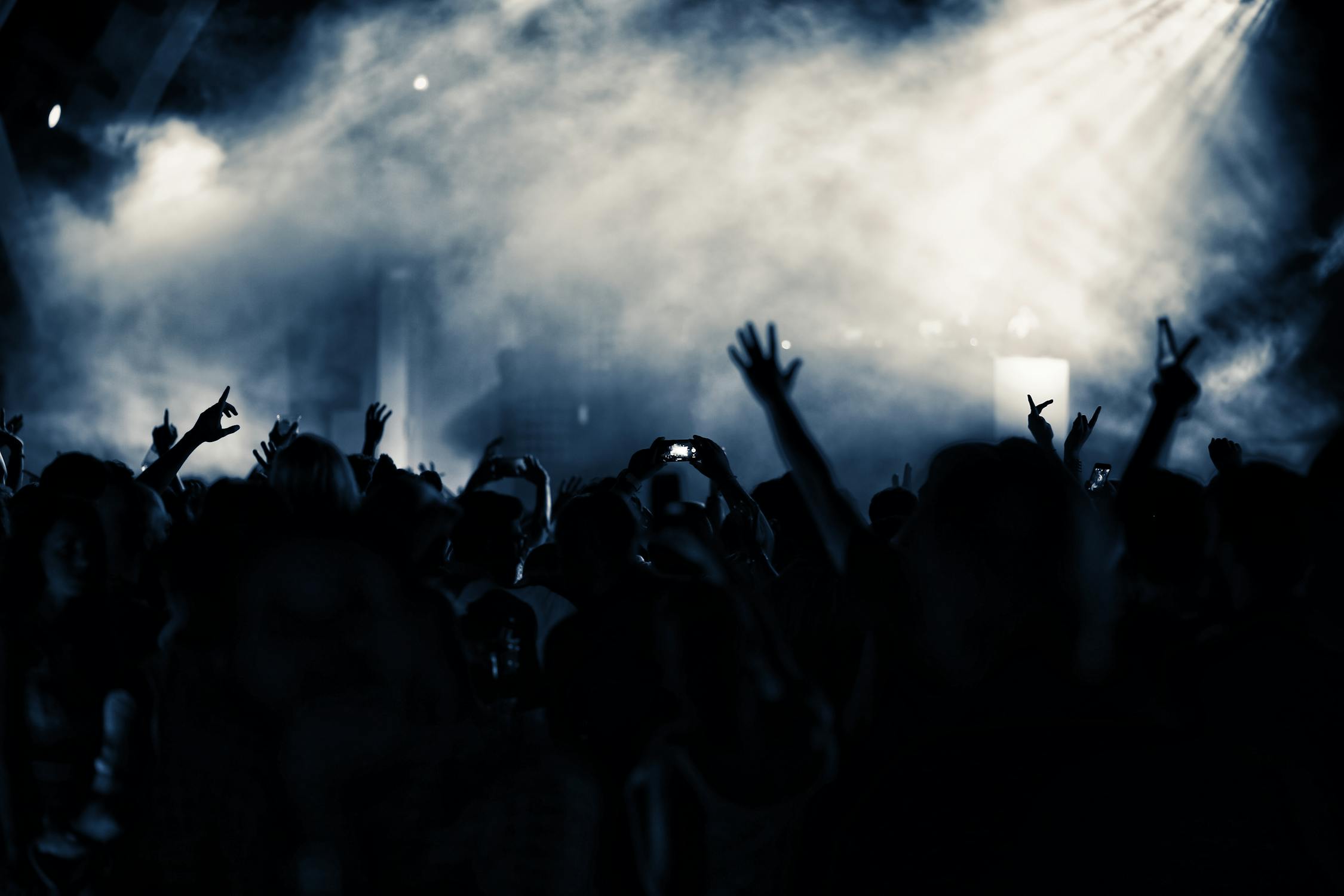 But make no mistakes. I'm no heartless pig, and I miss the romantic aspects of it, too. How my heart raced upon hearing that single snare hit that precedes "Like a Rolling Stone," right before Dylan and Charlie Sexton chimed in on their blonde Telecasters. How I, of all people, teared up during Blur's "The Universal," because who wouldn't while being told that "It really, really, really could happen"? I think another thing I miss is, well, not really spiels but the idea of being spoken to. When I first saw Elvis Costello in concert, he was smart, charming, and generous with chatter, and most of his set was mic'd to sound like a small room. And it did feel like a small room in a hospitable household, which to me is a rare triumph of production and authenticity.  
There is something to be said of someone who has co-headlined Glastonbury and played Red Rocks, and is now playing us back tunes through Zoom. It's stark and sad and comforting all at once. 
In a lot of respects the live show is an attempt to magnify small things. Small things that previously existed in bedrooms and garages and smelly rehearsal studios. In short, musicians are just kids playing house. And now, during this lull in our fantasy lives, we actually get treated to previously well-guarded privacies, with little to no prodding, but from across a screen: Ben Gibbard in his home studio; Neil Young in his ranch; the Elbow guys from their stately-looking living rooms. Michael Stipe, in fact, debuted a collab with The National's Aaron Dessner ("No Time for Love But Now") online, and he started his stream by pressing "play" before he sang along. Like an uncle punching in his jukebox picks. There was no signal routing whatsoever; he really was just playing it back through his laptop speakers. There is something to be said of someone who has co-headlined Glastonbury and played Red Rocks, and is now playing us back tunes through Zoom. It's stark and sad and comforting all at once.  
The gig is not dead for sure. But it's taking a longer-than-usual nap, and may possibly wake up with a permanent limp. But what this relative silence affords us, if I may, is headspace for introspection. Right now we really can't play the part of the imaginary couple in "There is a Light That Never Goes Out," in which someone asks someone else to take him out tonight, "where there's music and there's people and they're young and alive." That is certainly a small tragedy, and just as revolutions can't all be fought online—on that note, my heart bleeds for you, Hong Kong—we just have to accept the very concrete possibility of making do with mobile screens for the nearer, more foreseeable future. 
We need stand-ins for the live show, no matter how bad they are.
But yes: introspection. Maybe this time we're away from bad mall music, from inescapable Grab-ride playlists, we can go on self-enforced listening camp. It doesn't matter what you spin, but really listen to it this time. In fact, if you're up for it, I highly suggest you play some canonical releases: not so much school yourselves in them but try them on like a shoe. I've been personally catching up on Mingus (Ah Um is gold!) and, for fun, latter-era Billie Holiday. Early Randy Newman ("Short People" from Little Criminals remains a picker-upper) never fails to reveal new wonders with each listen. My point is, while we're apart and our respective internal monologues are as deafening as ever, we might as well channel these first-person voice-overs productively. 
I've told a few people the exact same thing recently: We need sensitizing. We need to be reminded that we are beings that feel. It's certainly a cornerstone of the species, and it's not much if you think about it, but it is what we have, along with things like selective memory, remorselessness, and an insufferable predilection for empty pleasantry. We need stand-ins for the live show, no matter how bad they are (choppy livestreams, pre-recorded Q&As), because regardless of how far we are from reclaiming those sweaty, skin-to-skin sing-alongs, regardless of how detached all of this feels—how bodyless and ziplocked and caged—there's somebody else beyond the ether, munching on something salty, nursing a coffee, humming along.