"The way I see it, to remix it, it just further pushes that dialogue, that we have different inspirations, and we wanna show people more music to enjoy, whatever genre it is."
Words by Jam Pascual
Illustration by MC Galang
"Broken Glass" was the first song She's Only Sixteen completed for their 2020 EP The Other Side, a release whose sonic palette betrays the band's foray into more eclectic, experimental territory. The lead single, intimation of the latest stage in the band's evolution, was mixed and mastered and wrapped in a bow, ready to be reshaped. "I feel like it was the first step into showing people the inside of [the band]," says guitarist Andrew Panopio. "So, like, the way I see it, to remix it, it just further pushes that dialogue, that we have different inspirations, and we wanna show people more music to enjoy, whatever genre it is."
Frontman Roberto Seña reached out to a handful of talented producers and invited them to reinterpret the song in their own distinct styles, with the carte blanche of total creative freedom. "[It was] interesting, 'cause it wasn't an approval thing. 'Cause a lot of them said 'Oh is this fine?' But we don't really wanna give feedback, 'cause it was up to them, other than mixing and mastering. But anything else beyond that, we really had no say in it." The result of this hands-off, all-in collaboration are a bunch of remixes whose only shared trait is that they're all groovy as hell.
It's a project that—perhaps a byproduct of our collective desire in quarantine to close the distances between us—invites collaboration. "The reason why we wanted remixes is just because not a lot of local bands get their songs remixed," says Seña. "They do that everywhere else in the world. I mean like Dua Lipa put out a whole remix album of her album."
We spoke to the producers behind the recently released remixes of "Broken Glass" about their personal approach to the track and their remixing philosophies.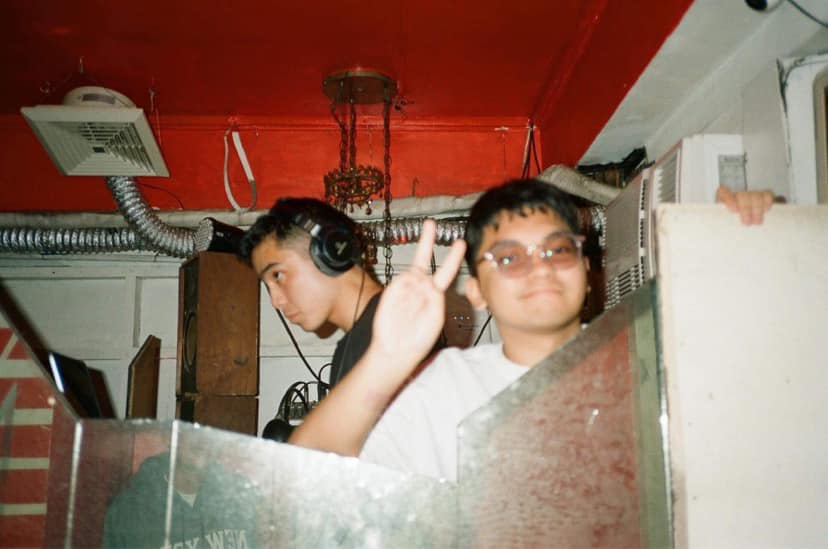 The duo comprised of Arnald Paguio and Luis Montales (the latter also known as AHJU$$I) actually came to be when Montales approached Paguio to help reharmonize the remix. WILSON PIVOT was birthed by a project.
"By itself, the track could've held its own in a nightclub, which made our job a lot easier," says Paguio, which meant changing up other aspects.
"I first learned the song on the guitar just so I could get a feel for it. After figuring out the key of the song, I just tried out different combinations of chords—a lot of it was just based on feel at this point." Paguio was at the time learning different chord progressions and saving them as MIDI files on Ableton.
After stumbling onto a progression that felt right, it was a matter of transposing, experimenting with synth patches, and changing up the drums. "We both believe that songs are defined by their moments and so we wanted to make a section of the track memorable for the listeners," says Montales. "I took the drums from the first remix I made without Arnald and placed it after the first chorus. That's how that half-time section came to be. Personally, it's my favorite part of the song." What you get the Wilson Pivot remix that keeps the original's funk spirit while bringing a few other tasteful electronic textures to the party.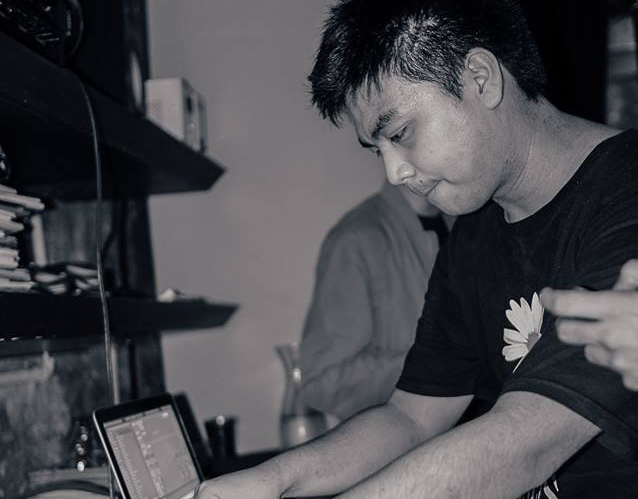 "I wanted it to be like a dance-y, reflective, emotional track. I guess my process was, I started finding lyrics or loops of lyrics that I liked, which is like, usually an element in some house songs," says lui. a.k.a. Javier Pimentel.
The remix begins with a loop of the original track's first few lines, pitched down: "Just when you thought that you're gonna quit / You take your time and you go with it," setting up a mesmerising pattern prepared for us. You get a sense of sonic continuity between this remix and Pimentel's 2020 EP The Sun In My Window, both exemplars of house with a hypnotic edge.
"My first impression of 'Broken Glass' to be honest was like, the guitar parts, especially the lead, really reminded me of Persona 5!" You'll hear the lead come up as a key sound near the end, and though it takes the backseat, it glides with the rest of the beat, light, practically weightless.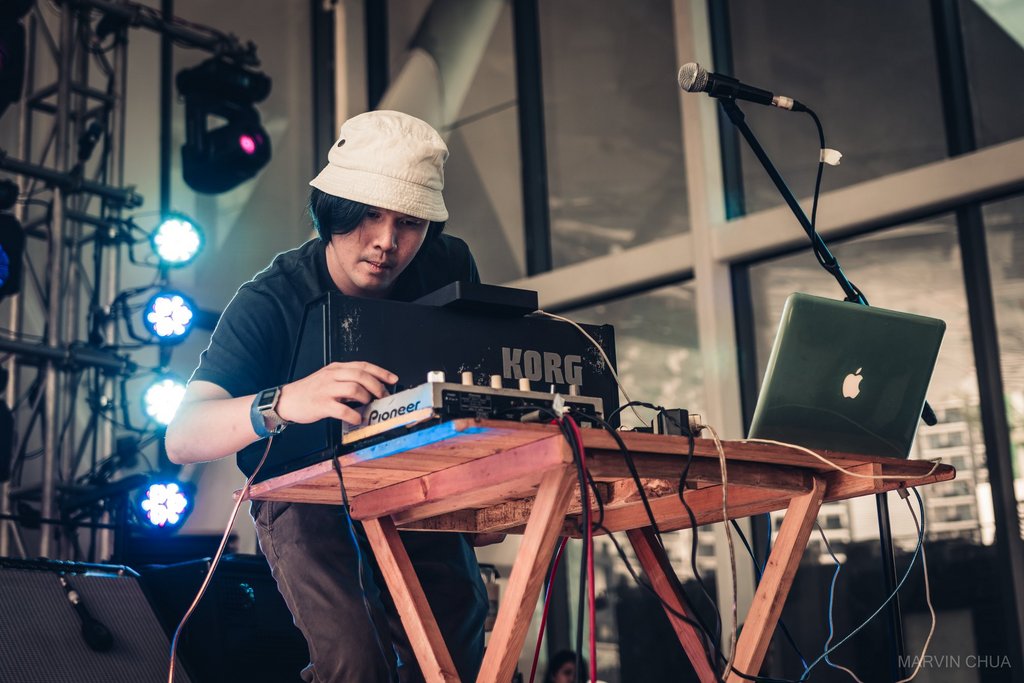 Diego Mapa is kind of a veteran in this area, compared to everybody else.
It's pretty crazy how much the synth intro sounds like "Can't Get You Out Of My Head" by Kylie Minogue, the way it marches. But after those first few measures, the DMAPS remix takes a life of its own, turning into a techno-like jam where elements build one each other, one at a time.
"When I make a remix, I make sure it sounds different from the original," says Diego Mapa, a veteran of remixing local artists. "I also like inventing new parts. When I approached the remix, because there was a good melody and structure, I tried not to destroy that."
He continues: "I also considered that after I finish the track, that it would be DJ-friendly; meaning, it's locked in a BPM and tried to make it as loud as possible without sacrificing the dynamics." Highs and lows are laid out in an organised fashion, but in such a way that the highs escalate dynamically. In the tail-end of the remix, it sounds like Seña's vocal harmonies, subtly spliced, take on a choral character and bring the track to its peak.
"When I first heard the melody, I thought I could make a deep house beat with it and thought it was a good opportunity to show off the LONER sound," says LONER, a.k.a. Lean Ordinario. "After a few listens, I wasn't really feeling it so I started from scratch. I realized I needed to capture the energy their songs give off too, not just mine. So I picked up the guitar and made sure it wouldn't sound too far from a She's Only Sixteen song, but still resonant of the LONER sound. A remix that's friendly to those unfamiliar with dance music, but hopefully still satisfies the ears of those familiar [with it]."
Ordinario's explanation is simple, but the whole story is a process of trial and error, in which Ordinario ended up making and sending up to five remixes to the band until settling on the best one, committed to finding the best pick. The guitars on this particular remix have a kind of Whitest Boy Alive vibe, and a uniquely UK garage type beat that sets it apart from the rest of the pack.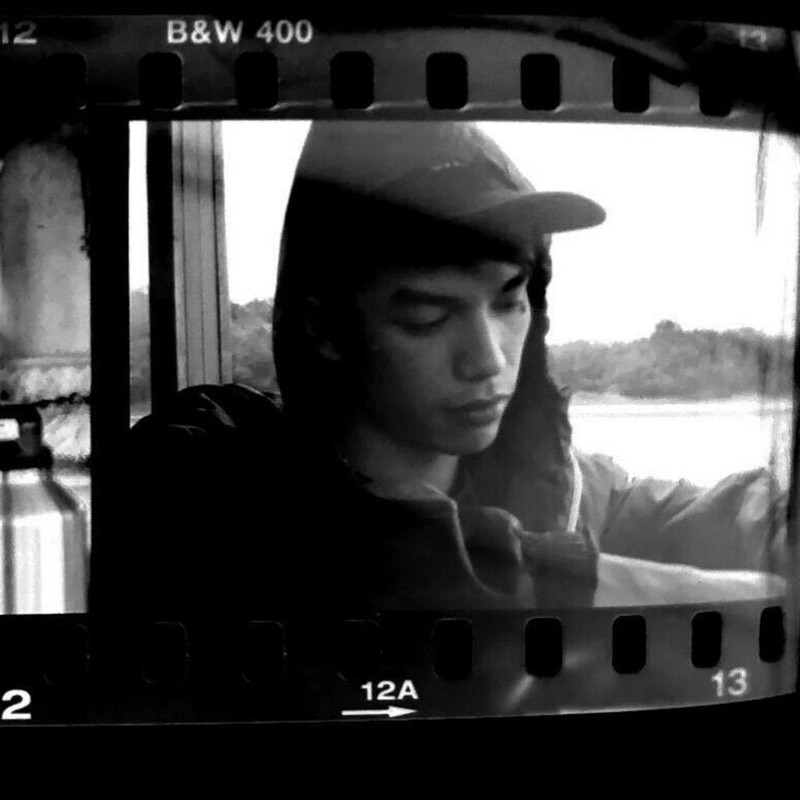 Having known the boys of She's Only Sixteen since high school, one could say that Thrones. a.k.a. Eric Trono has an intimate familiarity with the band's sound, but the change presented The Other Side with interesting challenges.
"They're slowly incorporating electronic sounds into their music, which makes sense, because at least three of them are already in music production. They have their own individual projects," Trono shares with The Rest Is Noise.
Trono's remix rides the wavelength of the band's shift by introducing chill hop inflections to the track, getting some reverb and breezy drums in to produce an easygoing feel, befitting the tone of his No.Good.Reason. EP. The original gets its liveliness from a feeling of energy, while Trono's remix could be complemented by wine and rain.